Natural ingredients suitable for all skin types
Anti-inflammatory
Antioxidant
Antibacterial
Reduce sebum secretion and exfoliates the skin.
Provide powerful antioxidant benefits.
Activate regenerative processes.
Provide antibacterial properties.
Promote healing and leaves the skin feeling smooth.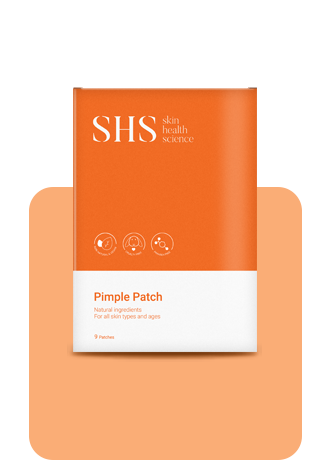 Centella Asiatica Glycoside
What is it? Hyaluronic acid is a polysaccharide produced naturally by the cells in our body. Hyaluronic acid has a key role in tissue regeneration, inflammatory responses and angiogenesis which are phases of skin repair.
What does it do? Hyaluronic Acid targets the pimple by breaking down trapped deposits of pus, dead skin cells and debris that causes congested pores. This promotes skin repair mechanisms as well as potential prevention of future relapse.
Why add it to your routine? Pimples occur when the sebaceous gland produces excess sebum (oil). An overflow of oil and dead skin cells cause congestion of the gland and bacteria to form. This can lead to infection, swelling and inflammation around the pore. The absorbing process of pus and dead skin cells is accelerated as the microneedle injects the ingredient directly into the epidermis.
What is it? Salycylic acid is an organic compound found in certain plants. It has been used to treat skin conditions for hundreds of years.
What does it do? Is a powerful keratolytic (exfoliant) agent. It helps loosen dead skins cells and prevents congestion inside the follicle. It also reduces sebum (oil) production which block pores. This exfoliant also combats infection and minimises skin irritation.
Why add it to your routine? When injected directly into the epidermis, Salycylic acid activates regenerative processes, reduces inflammation and leaves the skin smoother and brighter.
What is it? Centella Asiatica Glycoside is a herb belonging to the plant family Apiaceae and is widely used in Chinese medicine due to its dermatological benefits.
What does it do? This powerful herb has a crucial role in skin repairing processes which activates regeneration of tissue and collagen.
Why add it to your routine? Pimples are prone to infection as bacteria enters the pores causing redness, irritation and inflammation. Protect your skin and allow this skin healing herb improve the tensile strength of newly formed skin.
What is it? Tea tree oil is derived from the leaves of the tea tree, Melaleuca alternifolia. This tree is native to southeast Queensland and the northeast coast of New South Wales in Australia.
What does it do? This skin soothing oil, has anti-inflammatory elements which decreaseswelling and pain leaving the skin feeling fresh.
Why add it to your routine? Pimples can increase in redness, swelling and inflammation due to a build-up of bacteria. Give your skin a natural boost and let it soothe the skin relieving any pain.
Suited to all skin types.
Cleanse skin gently. Apply the pimple patch at night and take it off in the morning for optimal results. You can expect to see a reduction in the size of the pimple after the first application.
CAUTION: For external use only. Keep out of eyes. If eye contact occurs rinse with cool water and seek medical advice. If skin sensitivity or irritation occurs, cease use and consult with your doctor. Keep out of reach of children
Test patch recommended before use.
Hyaluronic Acid, Salicylic Acid, Sophora Flavescens Root Extract, Yunnan Pillar Extract, Water, Centella Asiatica Glycoside, Tea Polyphenols,Tea Tree Oil
Complete Your SHS Routine